I Dig George: A Story of Ferry Farm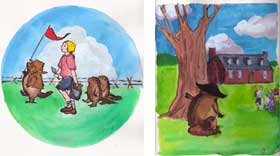 Written by Noelle Chason Hall
Illustrated by Collette Caprara
Written by local children's author, Noelle Hall, and illustrated by Brush Strokes' artist, Collette Caprara, I Dig George introduces youngsters to the fascinating exploration of archeology. A fun-filled cast of three groundhogs, a squirrel and other animal friends show a young girl what an archeology dig at Ferry Farm reveals. A companion publication, An Archeology Activity Book: A Resource Guide to I Dig George, packed with mazes, word puzzles, and other challenges is also available. ?
Links to articles about I Dig George
http://fredericksburg.com/News/FLS/2009/022009/02122009/445233/printer_friendly
http://fredericksburg.com/News/FLS/2009/042009/04092009/456922/printer_friendly
http://www.kenmore.org/shopping.html
Sweetpea County's Secret Quilt was written by Noelle Chason Hall and Joanne Beeker Clurman, two cancer survivors, and illustrated by Collette Caprara. Depicting bright scenes and winsome characters, the story tracks one little girl's progress in recovering from cancer as an inspiration for children facing that challenge.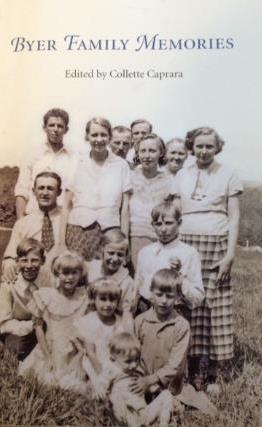 "Byer Family Memories" documents the oral history of the family of Pauline Byer, Collette Caprara's mother. The stories and memories were gleaned from phone interviews and a 2007 family gathering, and photos and scanned documents were sent by members of the extended family.